FREE SHIPPING ON U.S SUBSCRIPTIONS
HOW DOES IT WORK?
NUTRITION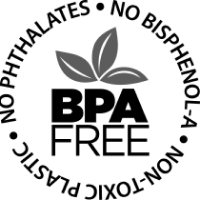 100% BPA-Free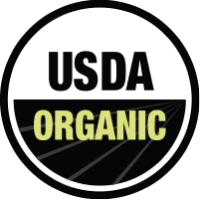 USDA-Organic

Gluten-Free

Keto-Peleo Friendly
We recommended you try out our nutritious & scrumptious bone broths as a morning drink to get you energized and positive for the day ahead!
Personalize your broth by adding water based on your taste preferences. This will control how strong the flavour is.

Ingredients
Vegan Broth Concentrate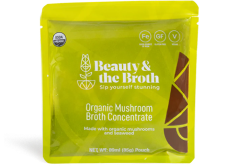 Ingredients: Organic Mushrooms, Organic Chickpea Miso, Organic Whole Chickpeas, Sea Salt, Organic Ginger Puree, Organic Ginger Puree, Organic Pea Protein, Seaweed Powder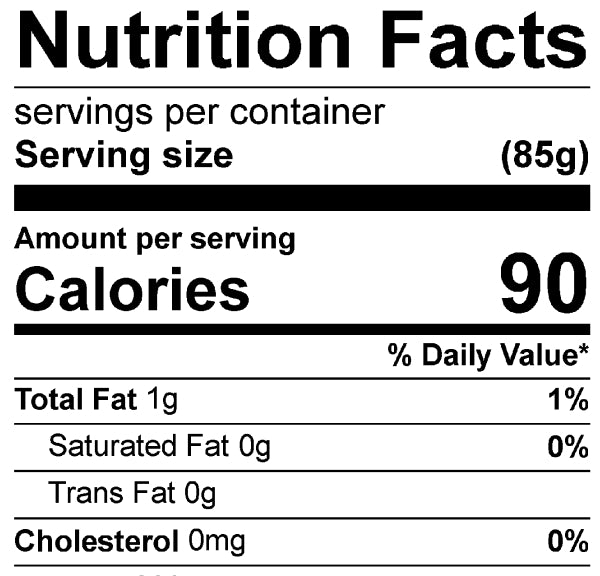 WHY OUR BONE BOTH CONCENTRATE?
Many bone broth products on the market are watered down, but our concentrate is a flavourful & nutrient-dense source of essential proteins, minerals, and amino acids.
You control the flavour by adding water based on your taste preferences
8x stronger than an average bone broth, meaning 8x the nutrition & benefits per serving.
Can be enjoyed as a simple sipping broth or added to favourite recipes, from sauces to soups.

FAQs
Product related
Vegan Broth Concentrate
Introducing a vegan-friendly broth alternative using the highest quality, fresh, organic vegetables. Just as with our traditional bone broth recipes, our vegan ingredients are slowly simmered until they reach a highly nutritious gel concentrate.
Enjoy the layered notes of savory organic ginger, organic chickpea miso, organic mushrooms, seaweed powder, and sea salt. Not only is this vegan broth full of flavor, but it's great for overall nutrition and intestinal health too.
Vegan broth concentrate fast facts:
All of our veggies are sourced from local farms that have only organic vegetables and are free from added preservatives, artificial flavors, and common allergens.
Organic mushrooms provide amino acids, Vitamin D, Zinc, and B Vitamins, which help the body trigger the natural production of Collagen.
Wakame seaweed powder is a source of omega 3 and is full of vitamins and minerals like iron, calcium, and magnesium.
Designed with plant-based lifestyles in mind, the Beauty & The Broth Vegan Mushroom concentrate is 100% USDA organic certified, sugar-free, gluten-free, keto & paleo friendly and available for subscription delivery nationwide.
What comes with my purchase?
Your first purchase is delivered in a recyclable box and your selected concentrate pouches. In an effort to reduce waste, each subsequent purchase will be delivered in sleek, BPA-free packaging and include your chosen concentrate pouches only.
Free rice husk cup and hot sleeve in FIRST TIME subscription orders only <3
Each pouch is single serve. While unopened pouches are shelf stable, please refrigerate IF the single serve pouch is opened and not fully used.
WARNING: DO NOT MICROWAVE POUCH. REMOVE CONCENTRATE FROM POUCH BEFORE HEATING.
General
What is bone broth concentrate?
Are all of your ingredients organic?
Are all products Gluten-free, Paleo, and Keto friendly?
Does your product need to be refrigerated?
Out of date product - nearly 1 year past the best use by date
I am going to throw this out because it is past the use by date.
Not A Fan!
I love the beef and chicken bone broth concentrates but the vegan broth concentrate has an off-putting taste (I know it's made from earthy vegetables, that's not it). Plus, it's hard to transfer from the pouch to cup, making it not easy for travel. I really wanted to like it.
vegan broth
I like the mushroom broth, would like to see another vegan version just for variety. It is a very strong mushroom flavor. I made a lentil soup from the broth and it was rich and satisfying.
The YUMMIEST
This mushroom broth is literally the yummiest thing ever. I am fully addicted. I love cooking with it, it gives recipes the umami flavor that makes for an impressive flavorful dish. It is also my go to when I'm feeling sick! I add just ginger and garlic and eat that until I'm feeling well.
Tasty & comforting
Love this broth! It is tasty and comforting. I haven't tried the beef broth yet, but I had the chicken and definitely prefer the mushroom/vegan broth. I found the chicken to be super mild in flavor, whereas the vegan broth has some complexity. Def recommend!